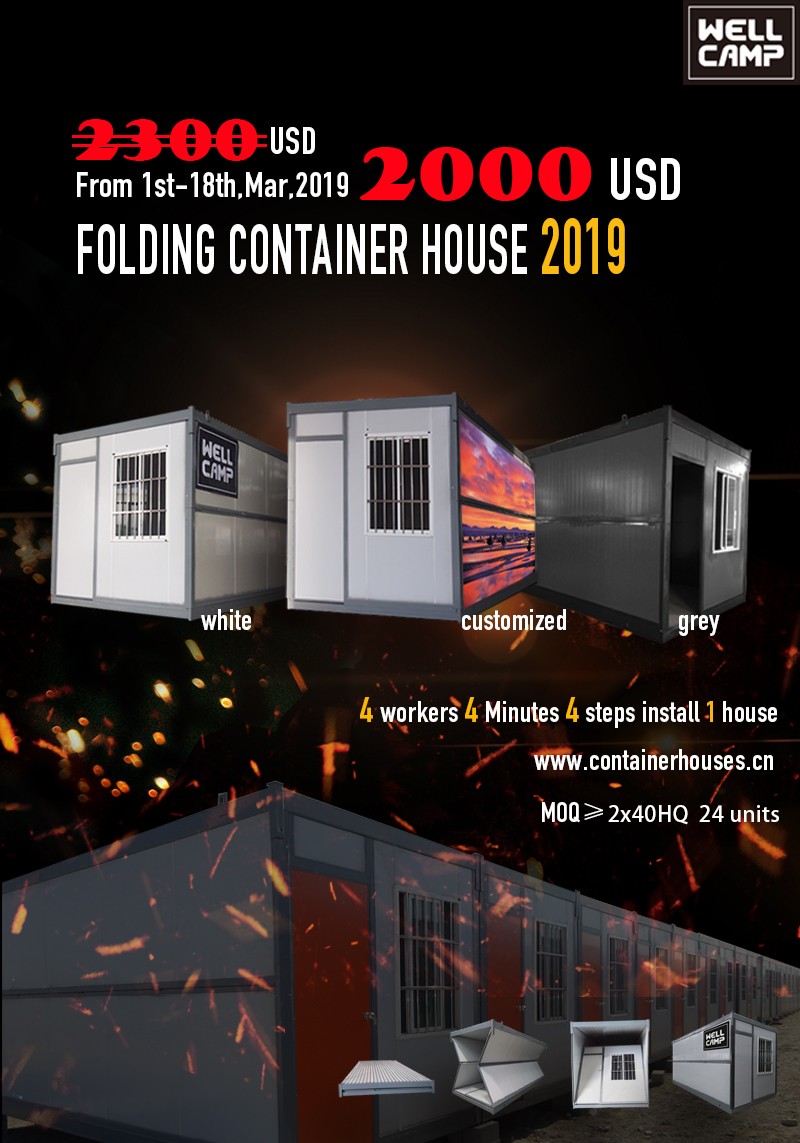 Good news ! Good news! Do you want a warm home? Do you want a office which can move to anywhere and work anytime ?Or are you still worry about the high price? Don't worried, Wellcamp cut down the lowest price to give you a happy and warm home. Sales promotion from 1st to 18th March for the folding container house.
The cost of folding container house from USD2300 down to USD2000,save USD300 each unit!!! It is easy for installation that just need 4 workers with 4 minutes can fix one unit,it is not only easy for fixing but also high performance.What's more they are waterproof,fireproof,heat insulation and sound insulation.

Kindly to note: The time is from 1st to 18th March 2019 and the MOQ is 24 units.Don't miss it !!!