Why we can install an office building in 15 days?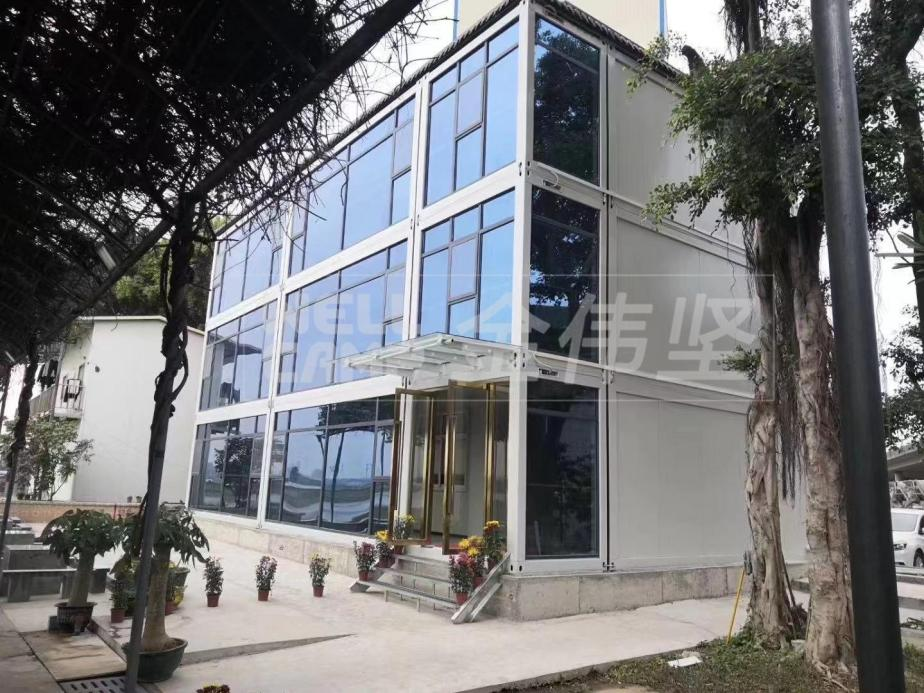 How long does it take to build a three-story office building? Perhaps the previous reinforced concrete structure took 1 to 2 years, but with our container steel structure(FLAT PACK CONTAINER HOUSES), it only takes 15 days. It not only has a fast construction time, but also saves material costs and labor costs, and has great benefits for environmental protection. Because of its unique advantages, Flat Pack Container Houses are not only used for offices on construction sites but also widely used by governments of many countries for isolation rooms, hospitals, and other purposes during the period when people around the world are affected by COVID-19. Flat Pack Container Houses are also widely used in container hotel villas.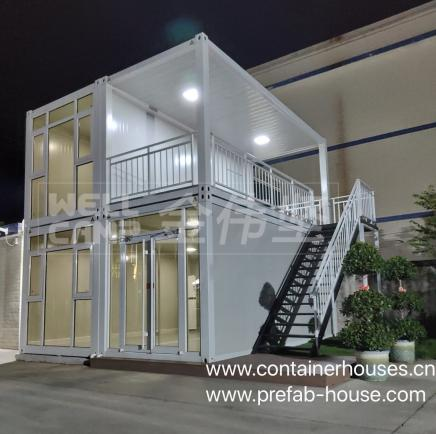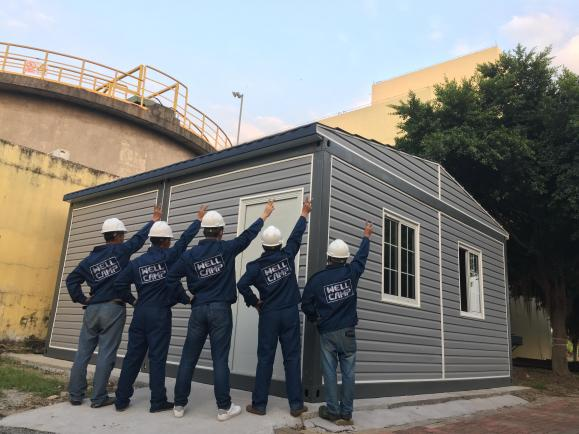 1:What do we use to build an office building?
WELLCAMP Flat Pack Container House, also called Economic container house, container movable houses, and container houses, refer to houses that are formed by container-like structures with windows and doors.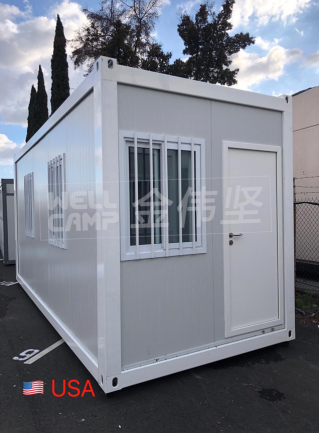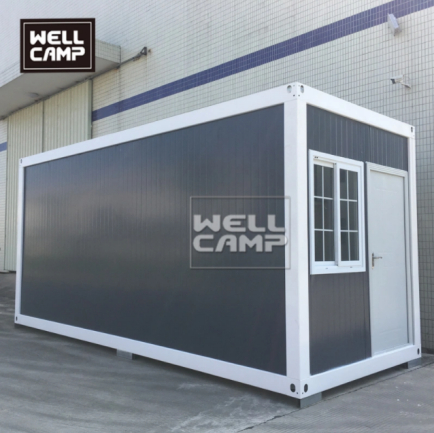 2:Why we use it to build?
①Advantage: Come with completed roof & floor; easy construction, cost-saving, time-saving , labor-saving and transportation convenient. Our roof has a specially designed drainage system with excellent waterproof function.
②Electricity: Standard in 1 unit included 1 DB, 2 sockets, 1 switch, 2 LED lights (220V/50Hz, GB or base on requirements);
③Wall & roof: Fireproof, waterproof, corrosion-resistance, sound-insulating, heat-insulating; Environmental-friendly materials, can be assembled and disassembled, flexibly fix. Can use for 15-25 years.
④Structure: Modularized; All the steel structures are galvanized & baked-painted, paint surface is not easy to fall off, normally can use for more than 50 years.
2:Why so fast install?
①Come with completed roof & floor, because flat pack container house all the parts of the roof and floor are produced and assembled in the factory, there is no need to reassemble the parts of the roof and floor slowly at the site. This saves install time and greatly improves the waterproof performance.
②Simplicity: The material components of the flat pack container houses are simple and easy to understand, and the installation steps are simple and quick.
③Mobility: Before installation, we can use a crane to move the roof and floor of plat pack container houses to facilitate installation. After the installation is complete, you can use a crane or forklift to move the location of the house, which greatly reduces the physical consumption of workers and saves time.
④6 workers can install 1 unit plat pack container house in 30-90 min! Can stack up to 3 floors! The number of first layers flat pack container houses can be increased indefinitely.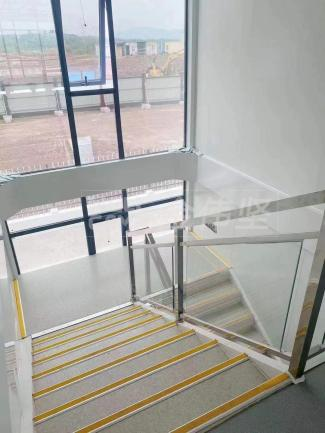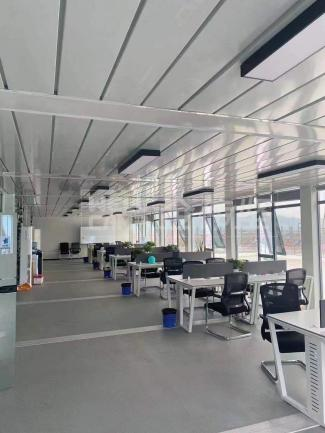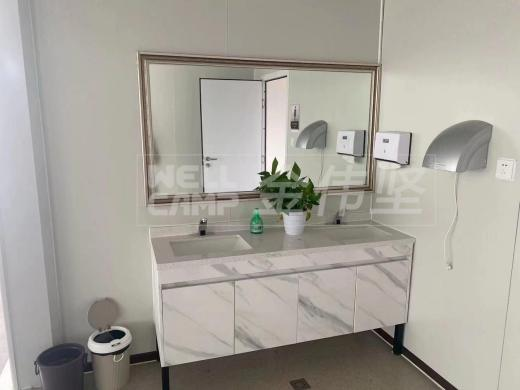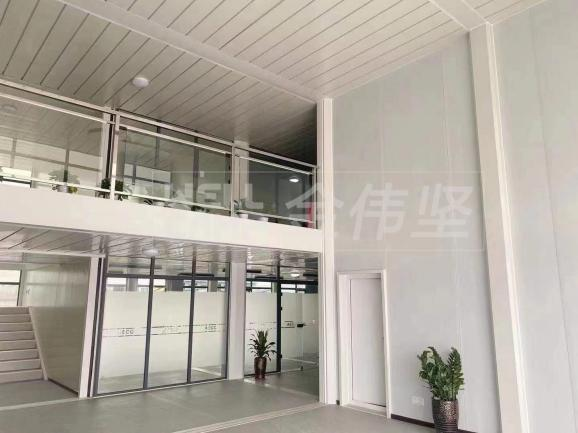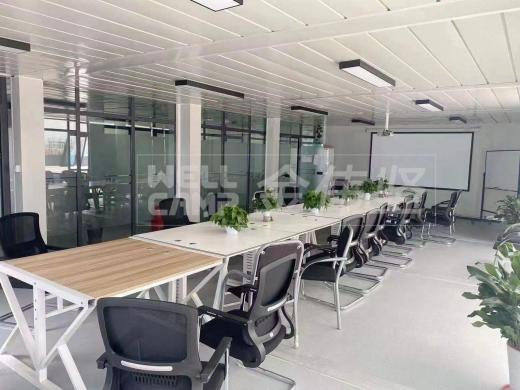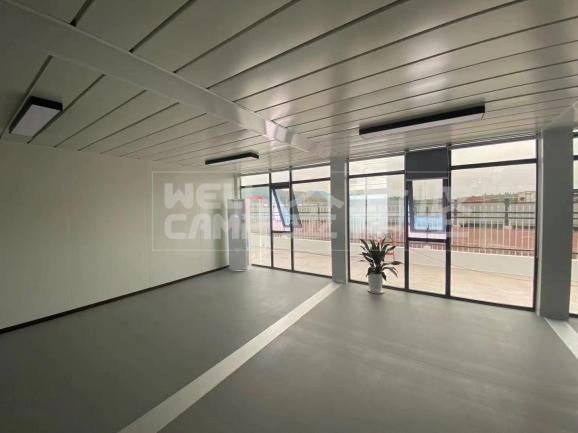 You can see that the office building completed by our flat pack container houses in 15 days is very bright and luxurious. If you need it, our company can help you design it, or you can provide drawings to produce it by us.
After the completion of production, after the goods arrive in your country by sea, there is no need to worry about the installation. We will provide installation video and face-to-face video to provide professional installation guidance for customers' workers.
Company Information
GUANGDONG WELLCAMP STEEL STRUCTURE & MODULAR HOUSING CO., LTD is a 100% exporting factory that has more than 15 years of experience in prefab housing areas. Our factories locate in Zhao Qing City, Guangdong, China, area 20000m², and office locates in Foshan city, Guangdong, China. We have a professional team of installation engineers with more experience in more than 80 countries & regions. WELLCAMP dedicates to offer prefab solutions for container houses,steel structure warehouses & workshops, portable toilets, etc.
WELLCAMP has successfully completed many projects in Saudi Arabia, Oman, Qatar, Mozambique, Congo, Indonesia, India, Thailand, Brazil, Mexico, and other countries around the world. We have also shipped to the USA, Germany, Australia, Pacific Islands, Caribbean islands, South America, etc.