Wellcamp Folding Container House for Countryside Project In Southeast Asia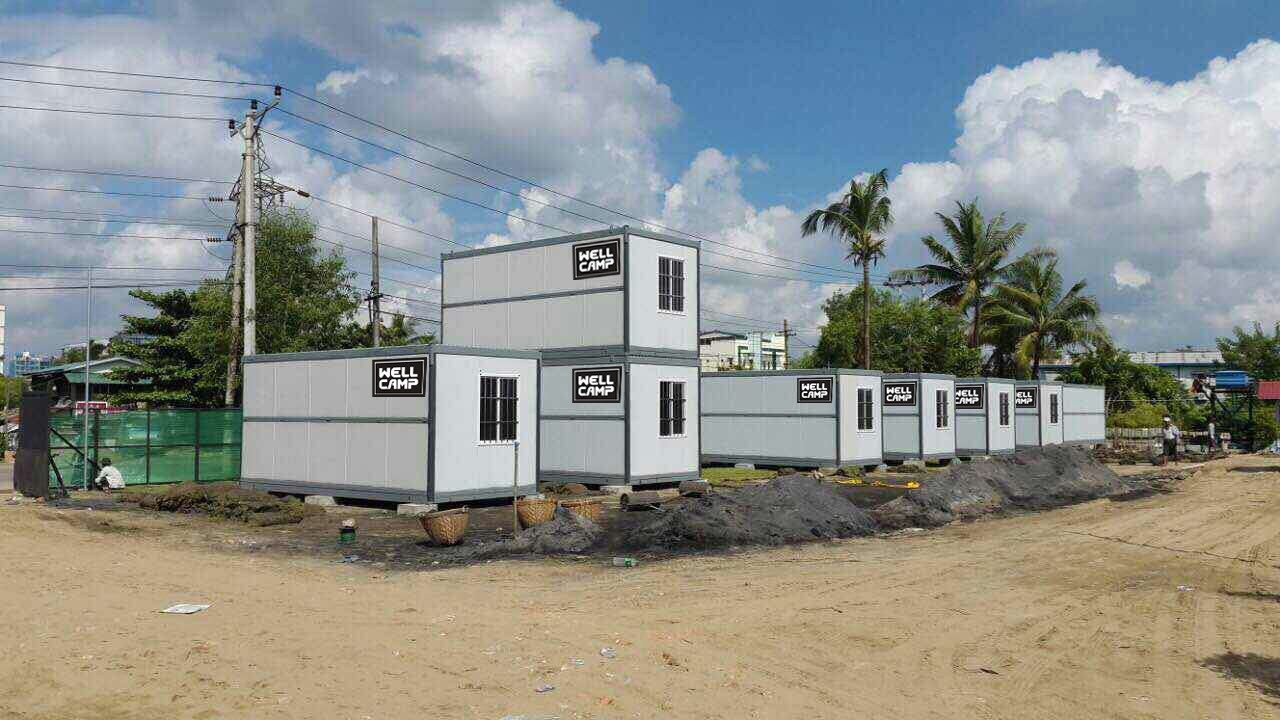 Wellcamp sales team has more that 14 years export experience for prefabricated house meanwhile the engineer and international installation team have more than 15 years prefab house business.
A "HPONE MISTAKE" BE A PROJECT
bg
The story is from 15th April 2016.the first Canton Fair I attended in Wellcamp group.I was a little girl and he was a successful business man already---Mr.K. at that time.he came to me and asked about the Timor K house,It's a standard design and it was easy for me to handle,in fact we had a good communication,but after Canton Fair he didn't reply me any messages or emails,I still sent many pictures of products to him.
It was a coincidence to talk again with him.

One day I called one of my clients on Whatsapp but I didn't know I called to Mr. K.he didn't understand what I said and I explained the project to him and finally hung up the phone.I felt very strange and wrote an email to my client and talked about what happened just now.

Several days later,Mr,K called back to me and said he planed to order our newest design folding container house as sample,and I added his whatsapp then suddenly I found that "phone mistake" I recalled met with Mr. K at Canton Fair,he was a gentleman.
The good news was that Mr.K said he would come to China to visit us and check the quality of folding container house.to be honest I was nervous before to meet him, I walked around the airport and waited.he wear sunglasses ,looked clean and tidy and all was comfortable.we said hi and Introduced ourselves,on the way, we had a very happy talking,life and business...we can't help our laughter.the first feeling was that he was a kind business man.

The second day, we had a meeting in the office,Mr. Siwen was waiting for Mr.K coming,we viewed the videos about Wellcamp group and the projects.The most impressive thing was that he was excited to see the installation of folding container house, just need 4 minutes to finish one house.he stood in the front of folding container and took the video to explained how to install the house,one person controlled the crane,and three people opened the house,he was full of energy to enjoy the speech.we were touched.back to office or lunch on the table he always was excited to talked about the market of the folding container house.you know that was a wonderful memory. We didn't wait for the next day, he called to office to prepare the payment right now.the surprise was that he prepared the small gifts for us. We cherished forever.

Took Mr.K around Guangzhou and Foshan city,we had fun and enjoy the time meanwhile we knew much information about both companies. We believed we will have a wonderful cooperation together.in fact we are.
This is the third years we cooperate,many government projects came to us, at that time we seized the opportunity which is reported by newspaper and 7 days TV.Wellcamp folding container house got a good promotion.

I still have much memory want to share to you, also I hope I can have chance to write a story about us.