At 12:37 am, on 26th, Nov, 2018, 6.3 earthquake hit the west of Iran and its border with Iraq. The quake was around 12 miles deep from Sarpol Zahab, Kermanshah province, Iran, which destroyed thousands of buildings, evacuees fled to street, 361victims injured at this astounding shaking. Victims set up provisional fast construction prefab houses for apartment & foldable container house manufactured by Guangdong Wellcamp Steel Structure & Modular housing Co.,ltd which was always ready to espouse and shelter victims when there was a necessity.
Because of the fast installation, Wellcamp folding container house and expandable container house played a key role in this rescue work. Wellcamp folding container house can be assembled within 4 minutes and folding expandable container house can be assembled within 2 hours. Till now, we have already finished the first order for 200 units prefab family houses,our engineer is guiding install in sites. The second order for 250 units are still producing, in our plan, we will going to load on 8th,Dec.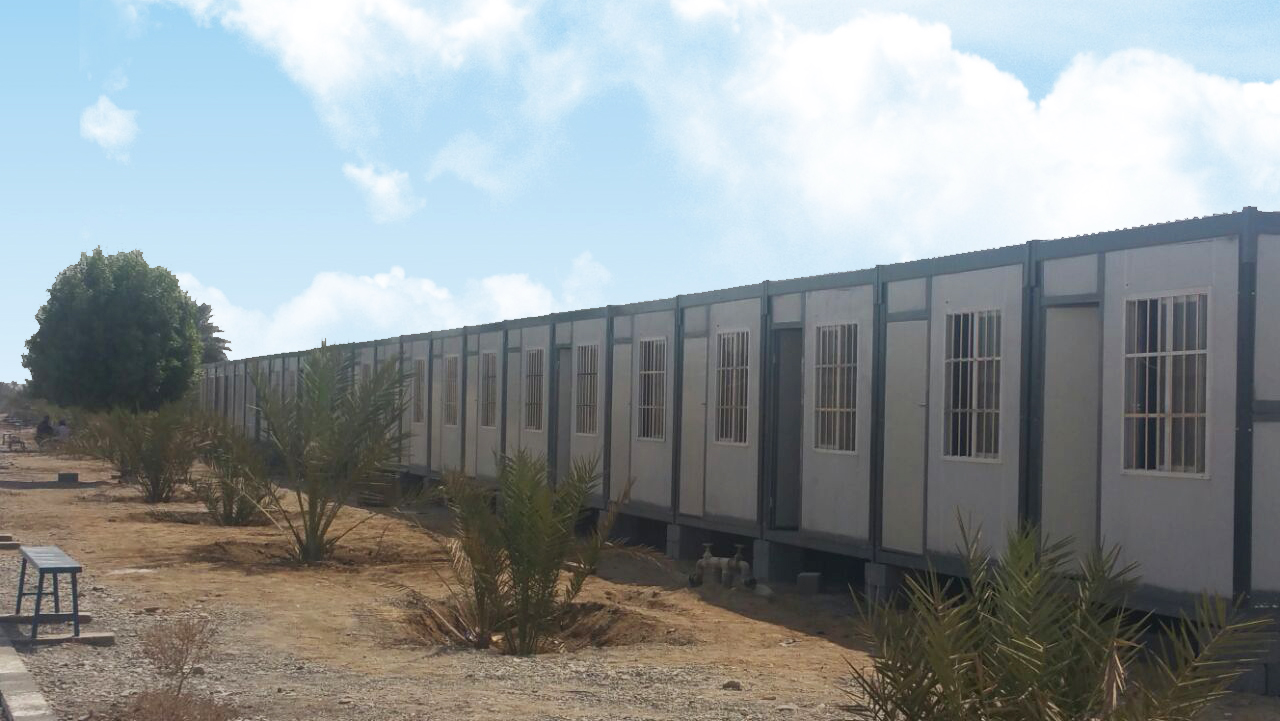 Beside the refugee housings, Wellcamp also engag in prefab solutions respectively for office, dormitory, shower rooms, camps, steel structures, containers, portable toilets and villas over 14 years, furthermore, Wellcamp takes pride in its success in projects conducted and completed in Saudi Arabia, Oman, Qatar, Mozambique, Congo, Indonesia, India, Thailand, Philippines, Brazil, Mexico and other countries or regions accordingly.
Back in 2003, attributed to the Iran's geographical location, i.e., major seismic faults, a magnitude highly up to 6.6 earthquake flattened the historic city of Bam located in the south of Iran, 26,000 innocent people killed, for which, what Wellcamp did was commensurate with a huge role, not only minimized the time for disaster relief, but also muted the damage via providing the homeless with a variety of durable and waterproof K-T prefabricated houses as shelters featured with safety and security.
Guangdong Wellcamp Steel Structure & Modular housing Co.,ltd websites:
https://www.containerhouses.cn/