In recent years, the company's R & D team continues to work hard, focusing on R & D and innovative design. This New Foldable House is a new debut product, this product-WELLCAMP FOLDABLE HOUSE is unique to WELLCAMP in the industry.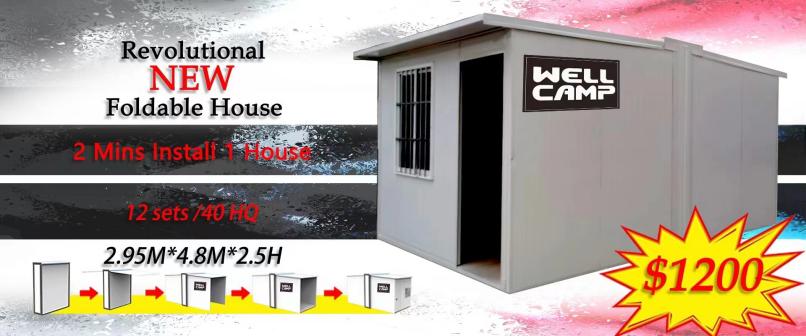 The size of the New Foldable House is 2.95m*4.8m*2.5H, and the area is about 14m2 . Combining the advantages of the Folding Container and Tiny Expandable House design , and make the upgrade, making the house area larger,more beautiful house type and more waterproof.
It's also continues to optimize and upgrade the advantages of quick installation. 2 minutes can install a house! No crane needed!Greatly save the installation cost!
50mm EPS sandwich panel is used for the wall and roof, and 15mm plywood or 18mm MGO board is used for the floor. One 40HQ can load 12 sets to save more transportation cost and space. The product has a complete electrical system.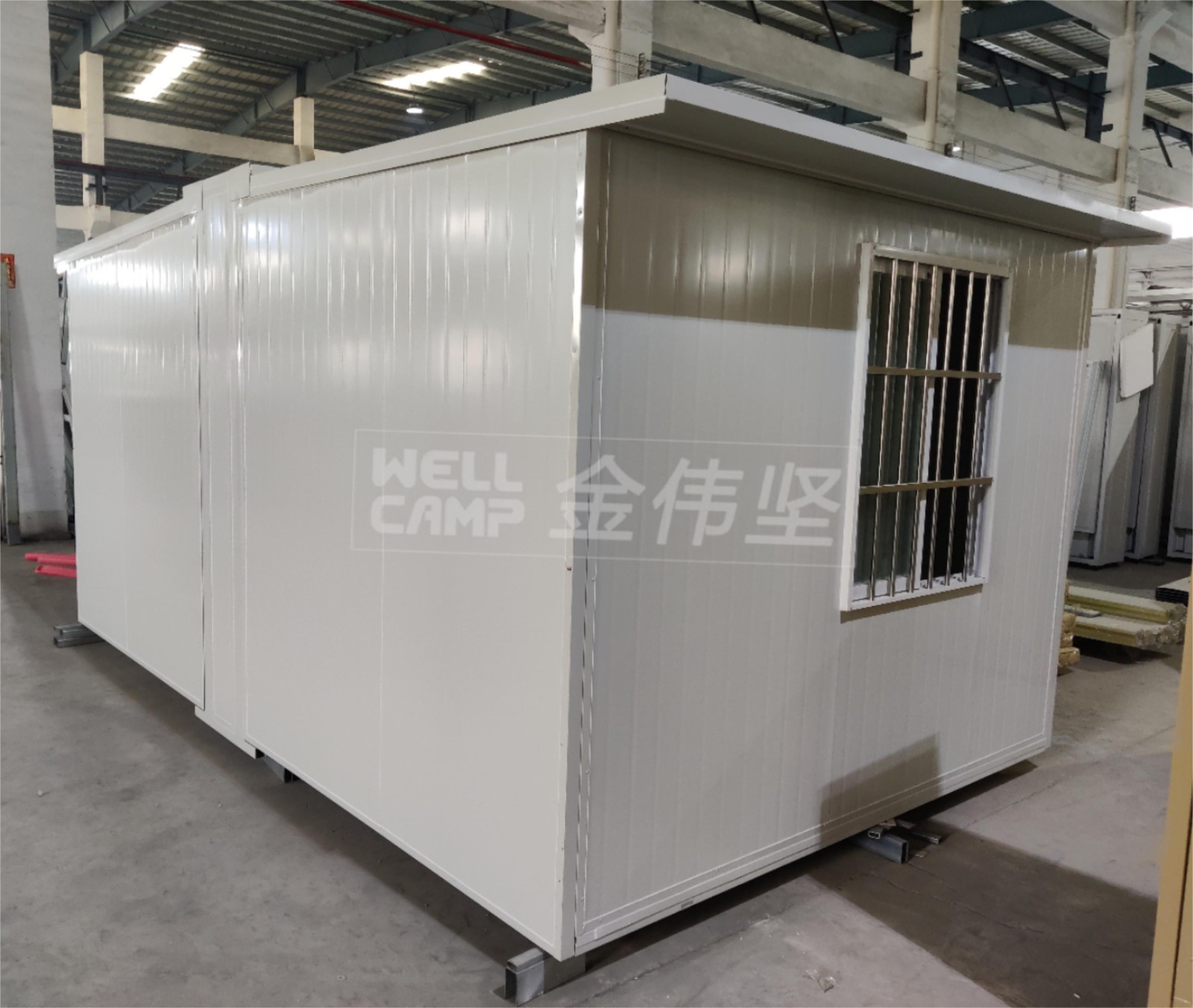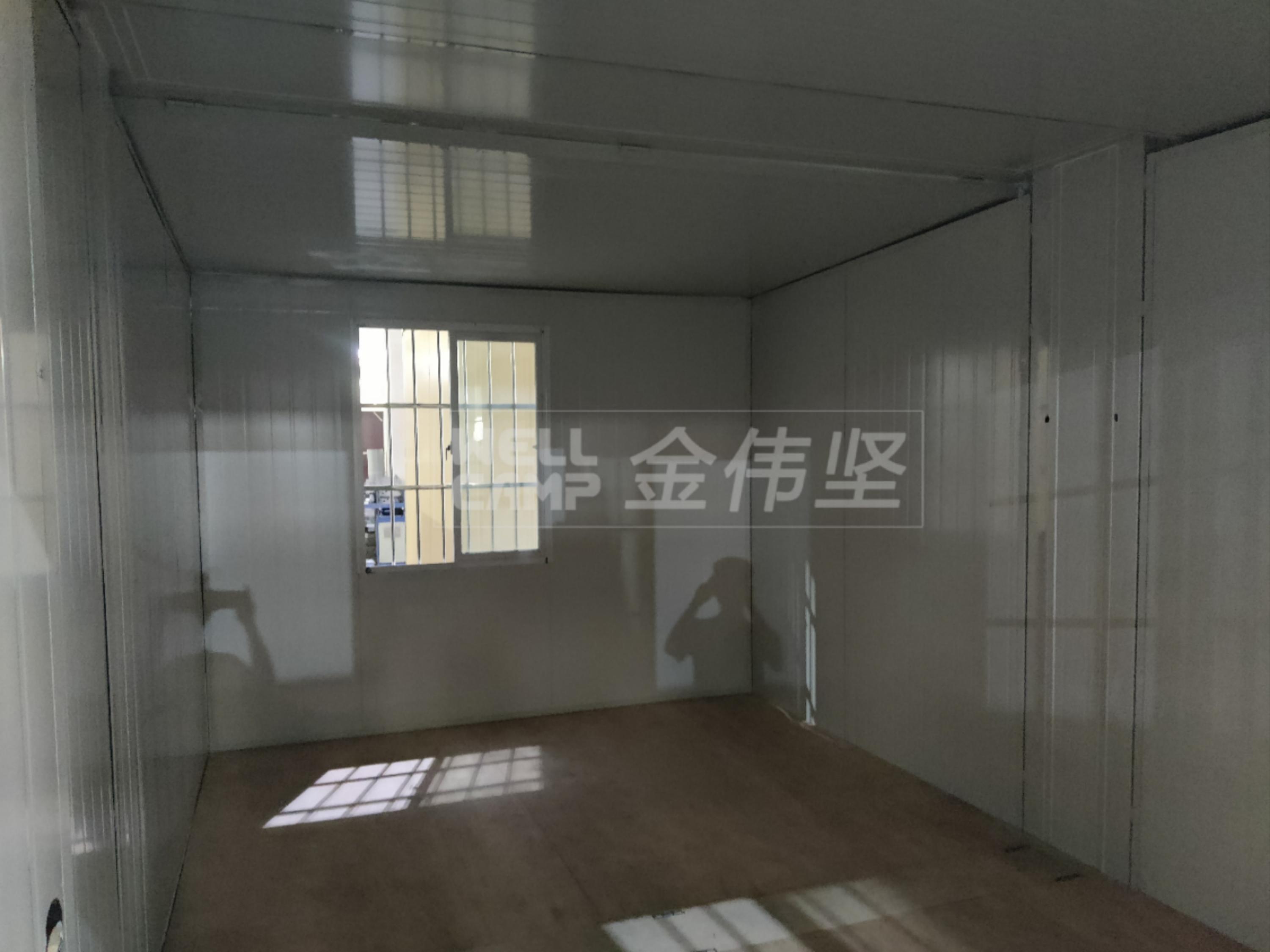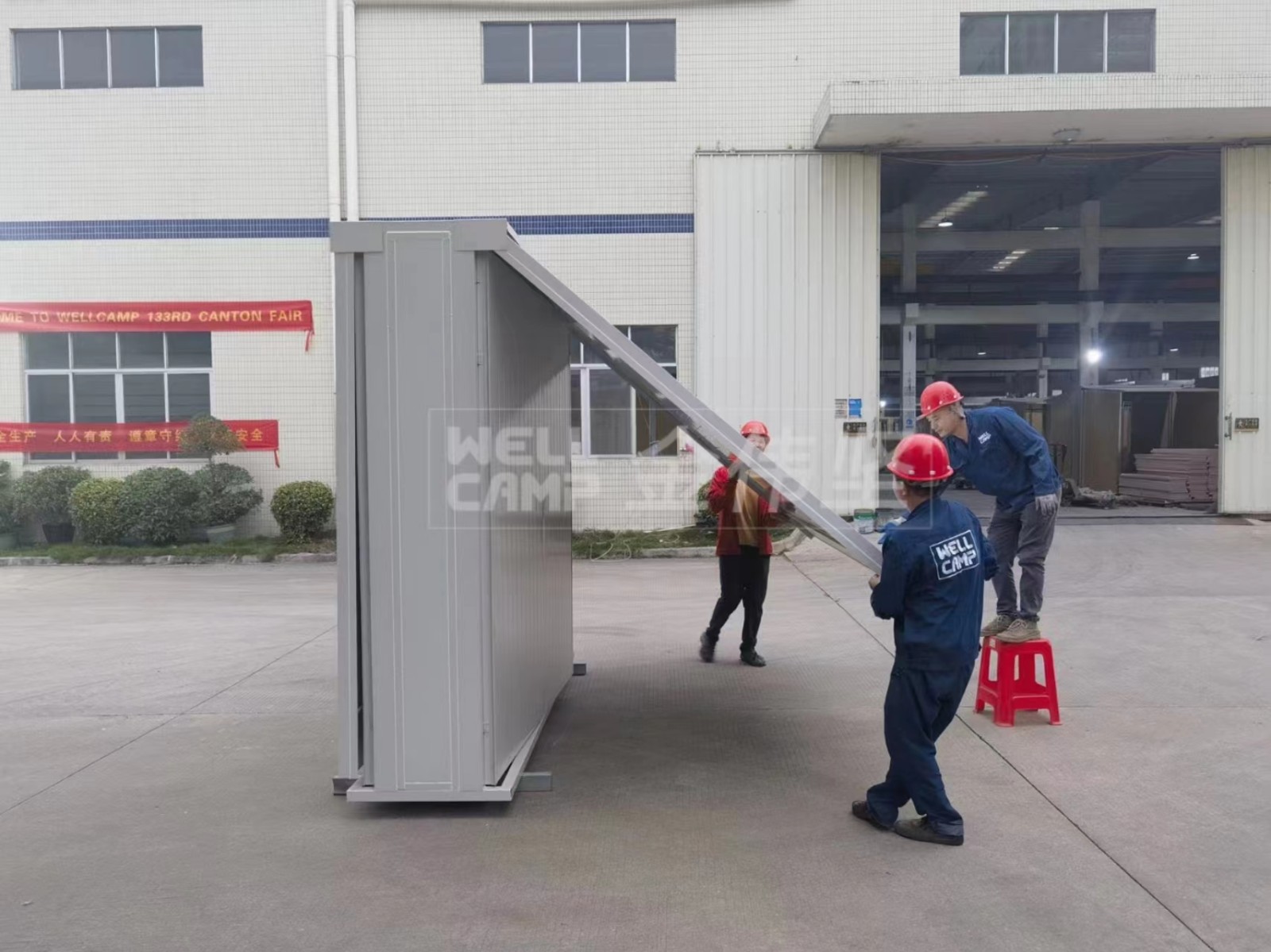 WELLCAMP will stay true to his original intention and strive to move forward, always uphold the passion for customers and the purpose of the enterprise, to make better products and let customers have better experience.