The project of detachable container office in China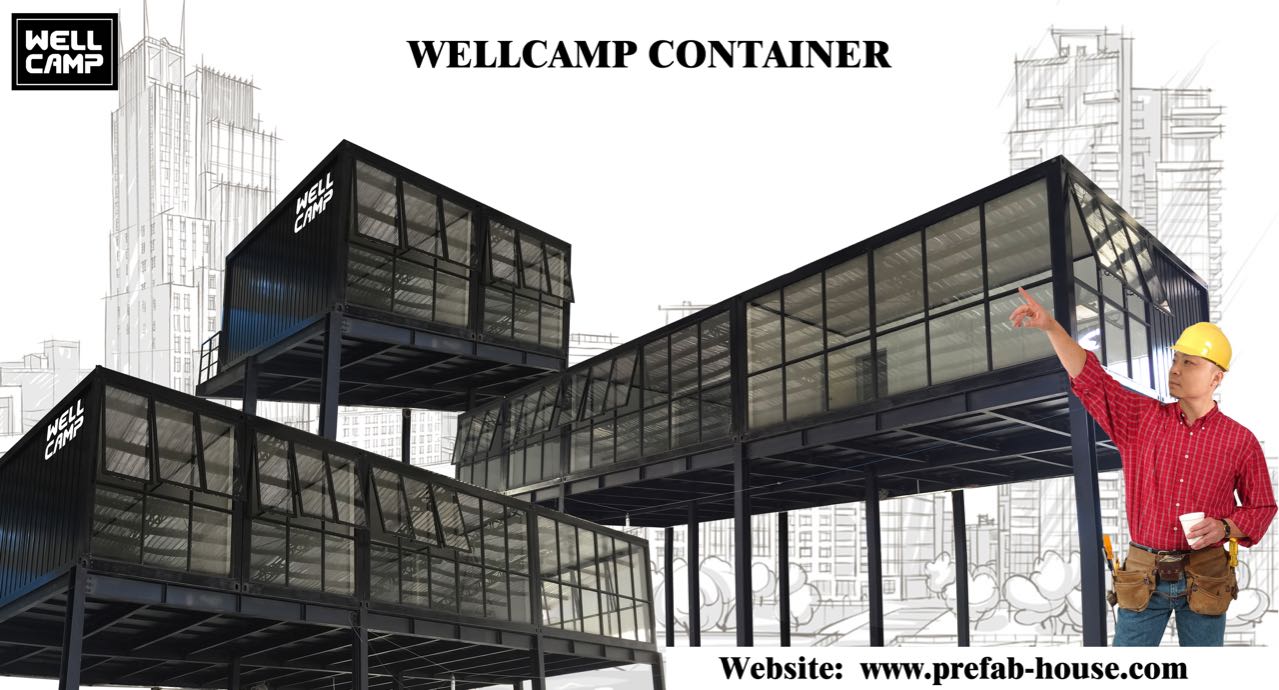 WELLCAMP sales team has more than 14 years export experience for prefabricated house meanwhile the engineer and international installation engineer teams have more than 15 years experience in the prefab house business.
A STROY ABOUT DETACHABLE CONTAINER OFFICE
bg
This project was done by 2017,I can remember well it was a romantic story.

We had a happy talking in the meeting room meanwhile Frank's phone rang,from the voice sounded like a girl.she said they had an office project which using by themselves,if we were interested in it?for us it was a good news but for Frank it was not only to get an order but an opportunity to be friend with her.we were over the meeting with laughter.

Frank was hard working for this project,he said he had to win it and built there forever.In the office I saw that he ran to ask engineer about technical questions and noted in the work-book,such as how many rooms they need,how is the load for the house and so on.when he understood the technical design, he came to discuss with designer to discuss about the design drawings,from the pictures you know this was a new design which need columns and platform to support the container houses,he described the requirements about the container office to designer,I thought it was a nice talk because all of them were smile and some time laughter.after finishing this two parts he never stop to rest and asked for our export manager for help about the materials and price.as we know the important port is about the cost.he said he want to use IEPS fireproof sandwich panel for main materials,but hope can apply for a good price.after talking,final discussion export manager said we could use 50mm IEPS fireproof sandwich panel (ripple shape ) for main material & galvanized steel structure and the doors and windows followed design,total cut down 5% to her.you can't imagine how he come out from the office, we laughed.

The story was not finished,this was the first time for them to face to face to discuss the project,he must be excited and happy but he was not afraid,they looked have a good time together,maybe for the project and maybe for themselves.we were happy for that ,isn't it ?

Just one month,they made the deal successfully,all the cargoes transport their warehouse and we arrange our international installation engineer to guide the workers to fix the container office.I thought you could imagine that Frank could be there to learn the installation also.by the way,Frank was a new sales engineer ,he just work in wellcamp around 2 months at that time.

They built the house together and learn the knowledge together,what's more they together are now.

All the happy things will be come true but it depends on if you want to win.