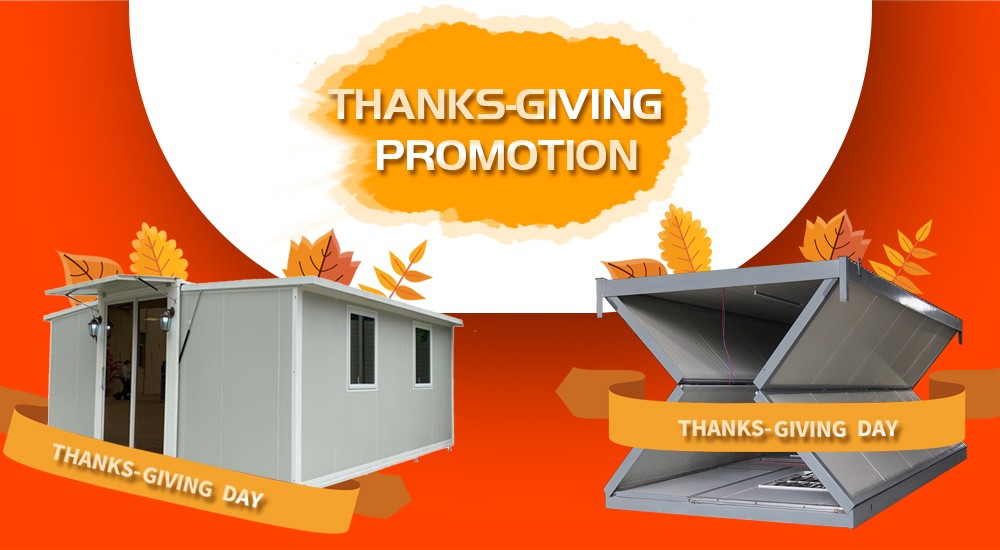 Today is the thanksgiving day that is a time for tradition and sharing, even if they live far away family members gather for a reunion at the house of an older relative, all give thanks together for good things that they have. In this spirit of share, civic groups and charitable organizations offer a traditional meal to those in need.
Through this thanksgiving days, thank you very much for all the support and trust of our customers, because of your always support, we become stronger and stronger. In this five year, we are constantly developing new products, folding container house, detachable container house, flat pack container house and expandable container house, step by step, and the projects are getting bigger and bigger. Thanks again to our our friends and customers.
In order to thank you for your support all the way, we are willing to cut our profit in favour of the customers, 5 % discount promotion in 2020. This promotion is valid to 30th,Nov,2020, If you are interested in our container houses and want to get this promotion price, pls don't hesitate to contact us.