◆ Strong "H"section steel and "C" section steel for the structure.
◆ Single steel sheet or sandwich panel for the wall & roof.
◆ Normally requires cement foundation of 600mm at least.
◆ Brick or concrete wall of height from 1m to 2m are suggested for better water proofing performance before
installing prefabricated wall panels.
◆ All the steel structure is painted and anti-rust which can be normally used for more than 30 years without
any building wastes.
◆ Easy to build. The building is connected by bolts and screws. 6 labors one team, each day can install 300
square meter.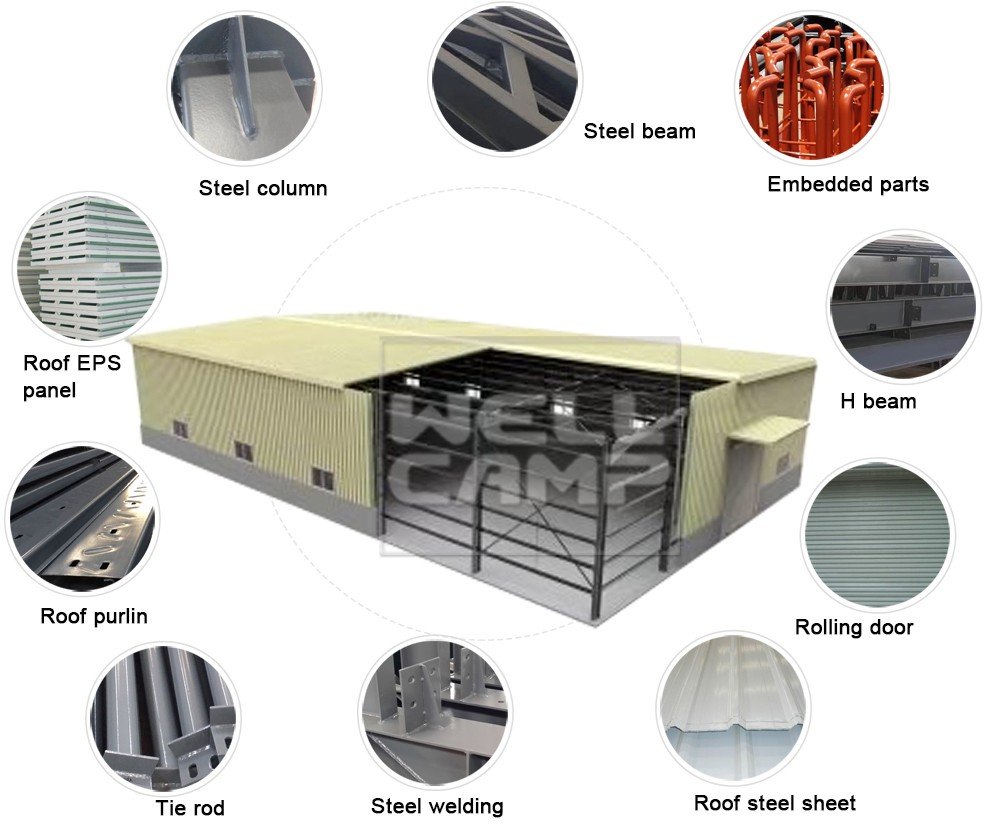 Steel structure can be divided into Production workshop / Warehouse / Poultry farm / Basketball court / Parking lot and so on. We are professional factory for steel structure more than 13 years,which is more careful about steel material and steel welding,according to make sure the safe question as well as beautiful design for outward appearance.
WELLCAMP gives you a warm home.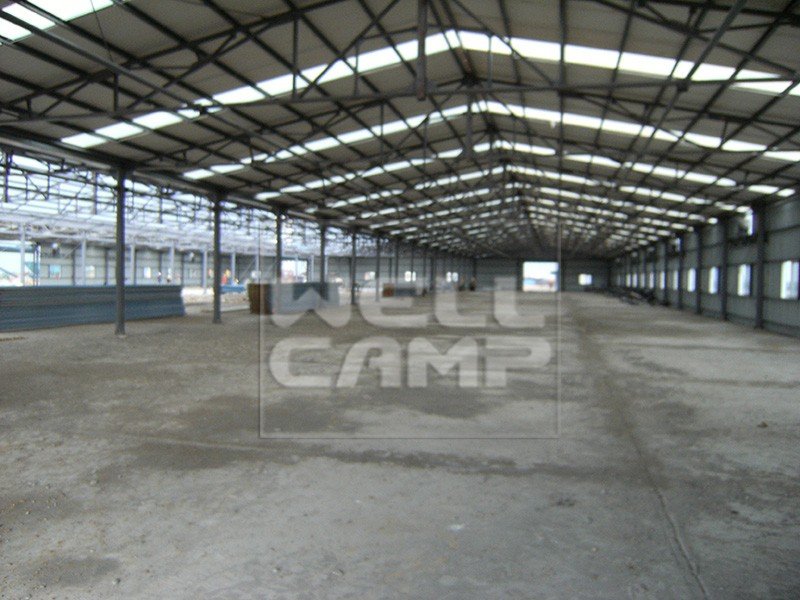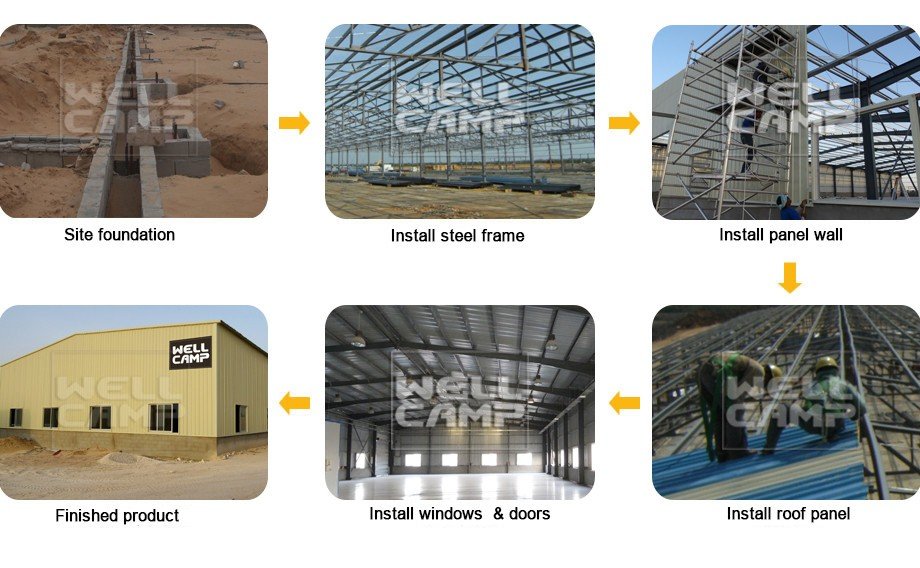 WELLCAMP has a professional installation engineer team more that 10 years, our team went to Middle East,Africa,Southeast Asia,South America etc. for installation, which is main for steel structure meanwhile with labour camp.
Making foundation first in local before cargo arrive side, install the steel structure frame for the first step,wall and then roof panel will be follow the steel and careful about the connection,don't forget open the hole for install doors and windows.
Try everything to give you a pleasantly surprised.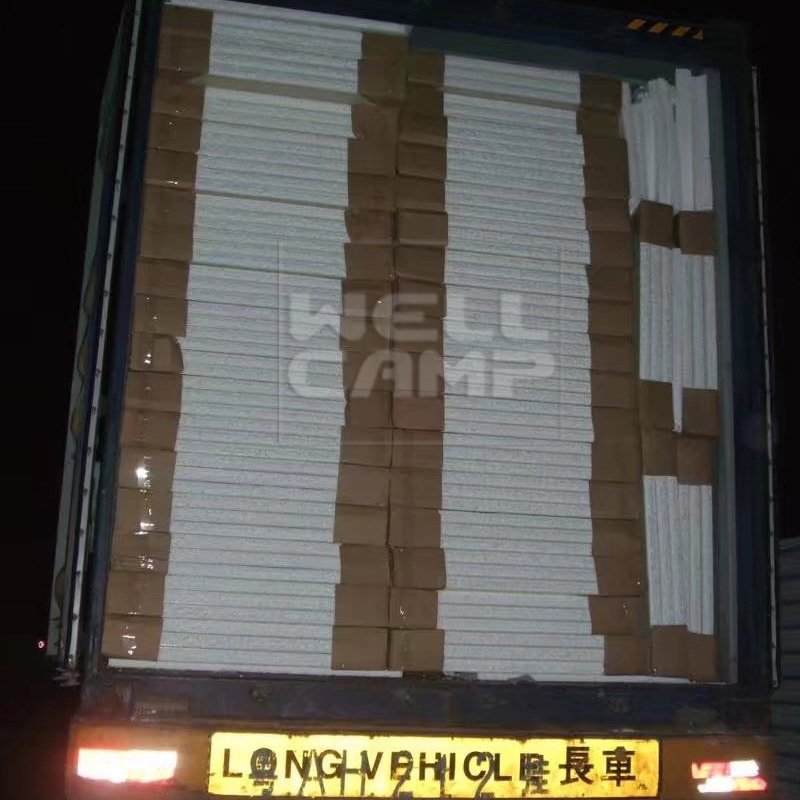 WELLCAMP is more focused on the details of loading,which considers send complete products to your hand .


Neatly placed and rational distribution of layout meanwhile increase protection pad to separate the panel and accessories,avoid material damage.also when you unloading please consider pick out one by one and make sure all is going well.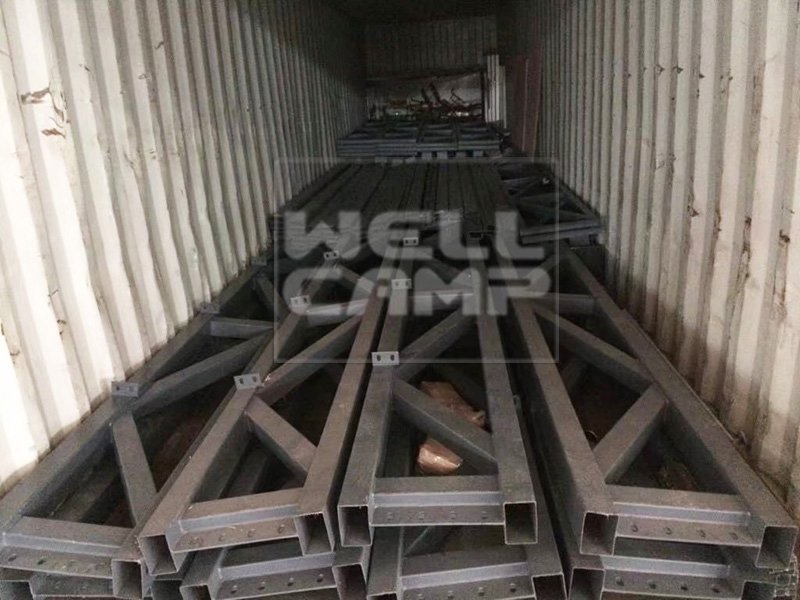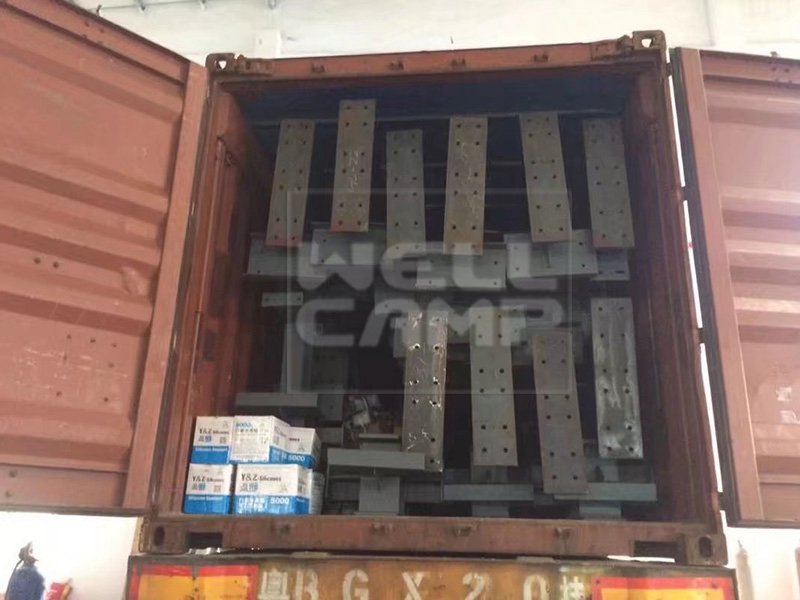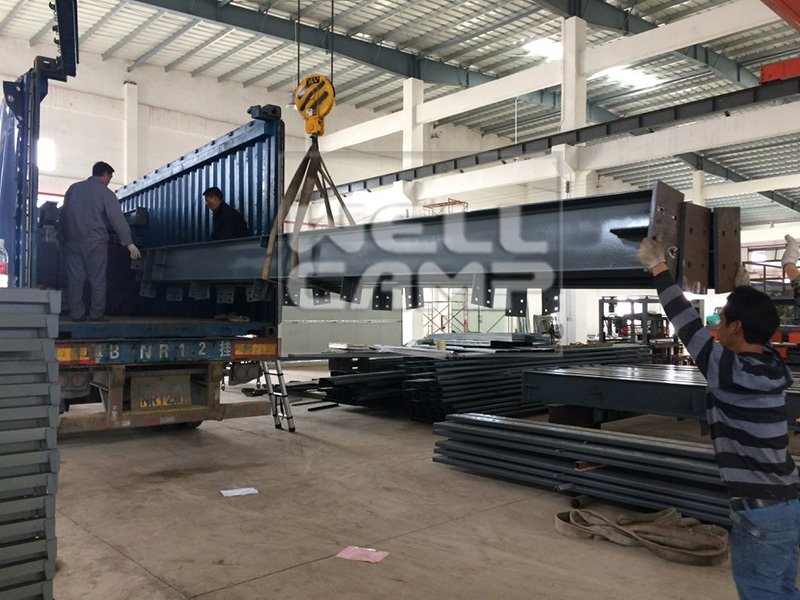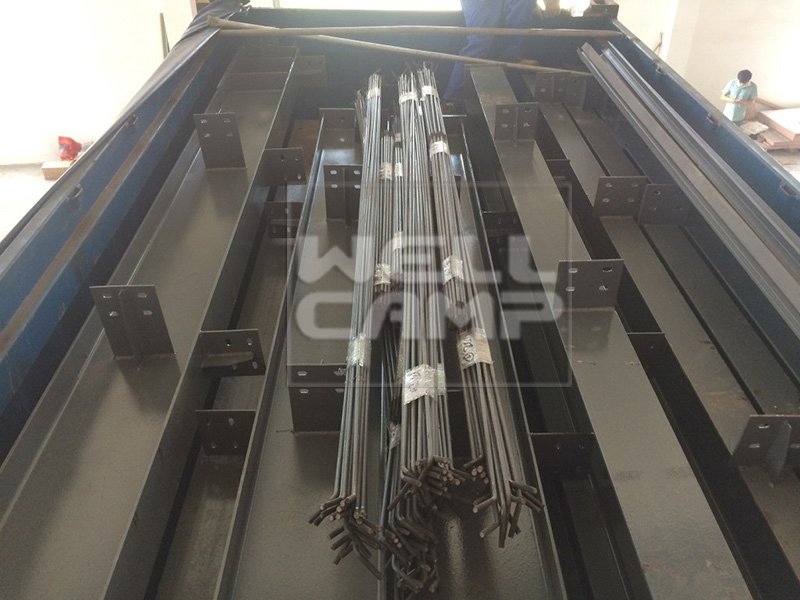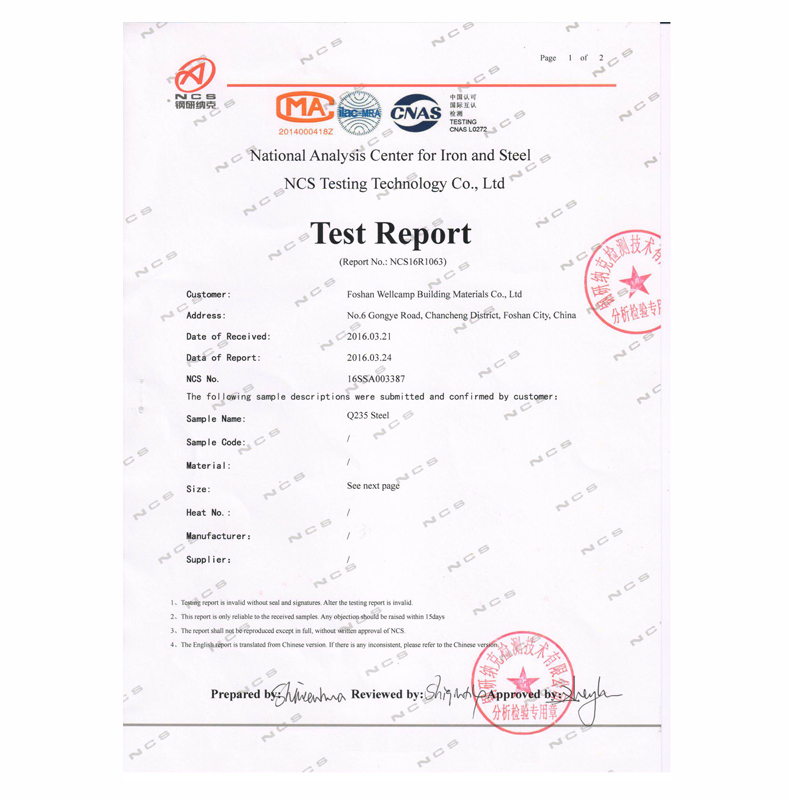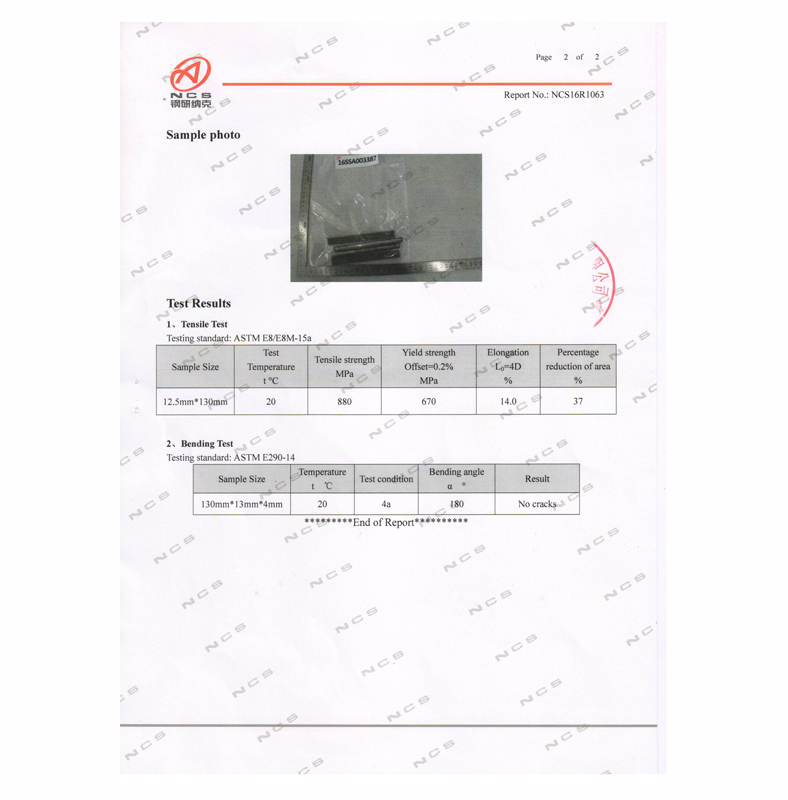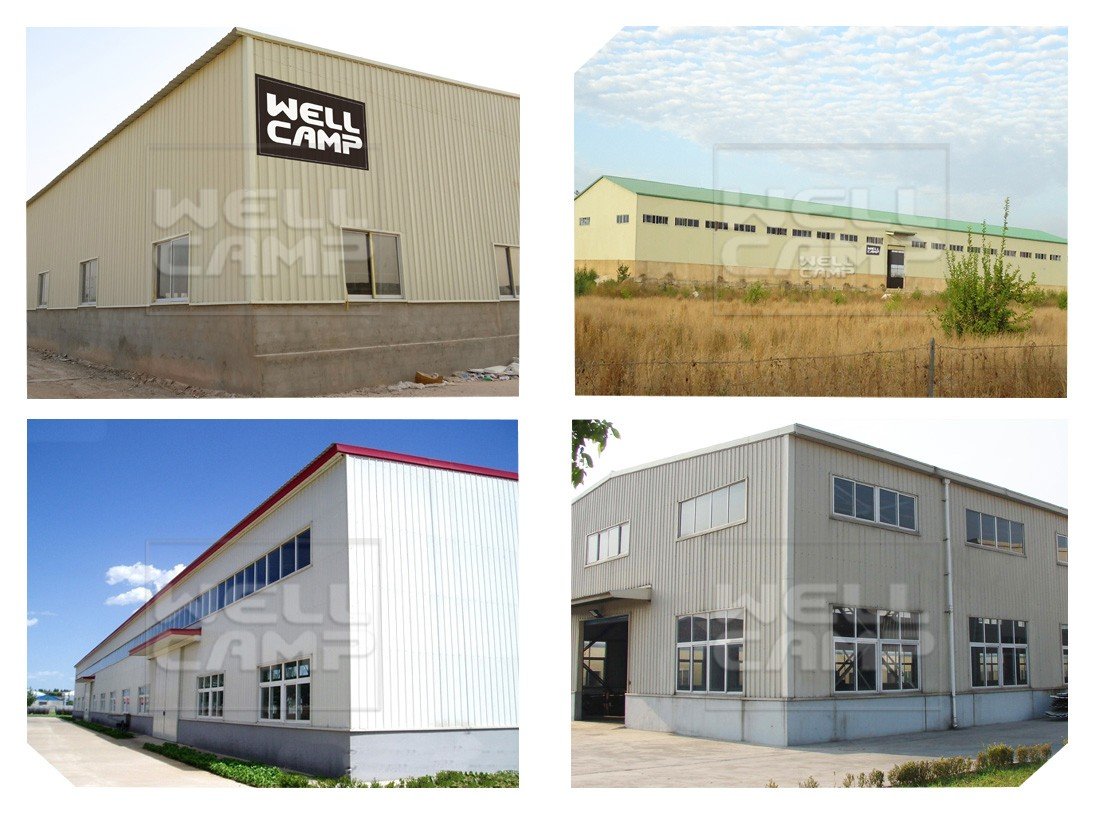 Q1. Is it difficult to install?
A1: Everything is easy in the world as long as you want to do!
We will provide installation drawings and if you need we can arrange our professional installation engineer team to guide people installual value high.
Q2. what kinds of materials you will provide?
A2: Firstly we will according to the purpose of the house to give a suggestion, normally EPS sandwich panel and single steel sheet is the first option;Secondly using galvanized or not for steel structure,if it is near sea,galvanized is better.