2021 Brand New Product
20ft Space Stronger Structue
HOT:Folding Container House Plus
WELLCAMP Folding Container House Plus, also called Folding Flat Pack Container House, Collapsible Container House, Easy install House, Mobile Container House, Portable Container Houses, and Flat Pack Container Houses, refer to houses that are designed & manufactured as a Foldable Structure container-like house with windows and doors.
HOWEVER with our NEWEST DESIGN, This Folding Flat Pack Container House, also called 3F Container House, combined with the Foldable Structure of Folding Container House, the roof protection system & stability of Flat Pack Container House, is modular, movable, & far more Convenient! REDIFINING PREFABRICATED HOUSE!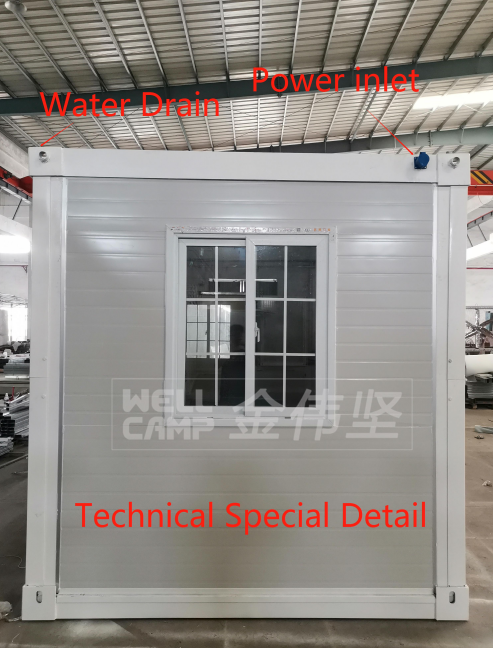 The Flat Pack Folding Container House is 2.52m width *5.92 length *2.65 height, total
14.9 square meter one house, when it is folded, the height is only 420mm.
This Folding Flat Pack container house can be widely used for clinic, labor camp, exhibition hall, Dormitory, emergency function, Accommodation, disaster relief, remote site deployment, site office, Portable Cabin / Porta Cabin, etc.
Sometimes used as rental houses, which are durable and easy to set up. Therefore, the container house is also known as the Disaster Relief Container or Resident Container.
The roof and base of 3F container house is more stable and the convenient structure of folding container house allows it to FAST INSTALL in ONLY 3 minutes! It is a new product specially designed to out-game normal Prefabricated houses.
QUICKER to make 2-storey buildings, EASIER for making BIG camp.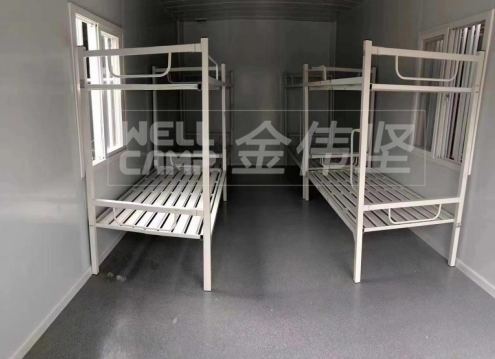 50mm Fireproof Glass Wool Sandwich panel for wall and 100mm Glass wool for roof. Total fireproof and waterproof. Only 4 steps, 4minutes & 3 workers can install one house.
BEST option for site accommodation, Fast Deploy Camp set up!

Electric wires run inside ceiling & walls, including power inlet & lights. Sockets & Switch included. Fully Welded Top frame + truss & Bottom frame + supports ensure product strength!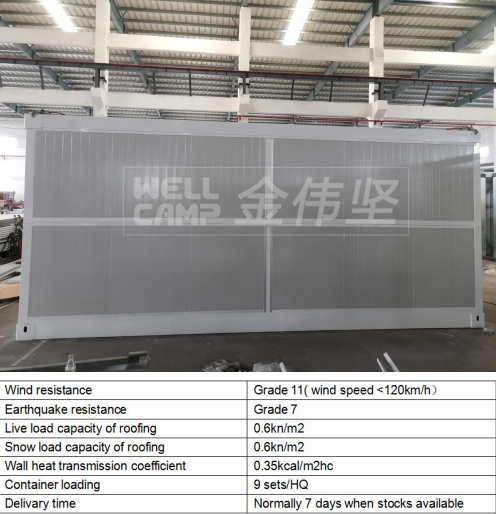 FOR MORE INFORMATION,DO NOT HESITATE TO CONTACT US.